End of Page Updates
May 10, 2022 8:45PM EST
I do not expect to update this page further, as they have been caught.
All further updates will be at the NWT Mint page.
Details
May 10, 2022 6:10PM EST
They were captured at the Hadlock Motel, in Port Hadlock, about halfway between their home and the Canadian border.
They switched license plates, but that didn't fool the FBI, who got a tip from someone who had seen their pictures on the news.
From the sounds of it, the arrest was straightforward.
CAPTURED
May 10, 2022 5:27PM EST
It is official, the FBI has confirmed that they have been captured. More details as soon as I get them.
Captured?
May 10, 2022 5:25PM EST
I've just heard from a realiable source that the FBI has captured Ross and Diane. No further details are available. I have not been able to confirm this, but will update as soon as I have.
What Might the FBI Be Doing?
May 10, 2022 4:45PM EST
It's hard to say what the FBI may be doing -- but they certainly aren't sitting there doing nothing.
If it were me -- without the years of training the FBI has -- I would first start the painstaking process of checking video surveillance cameras near the Days Inn in Federal Way where Ross Hansen and Diane Erdmann were staying. Checking about 5-10 minutes of footage can give them a good idea of where they were headed. Did they make it all the way down 99? Did they get on Route 5? Each time I saw them on camera, I would consider that the "last seen" location, and continue from there, based on the direction they were going. As we know from major incidents, surveillance cameras are ubiquitous.
Again, without FBI training, the next thing that comes to mind are LPR cameras (License Plate Recognition). Not as ubiquitous, but one company was collecting over a million "data points" per day in 2017, with a database of over 2.2 billion such data points (with the NYPD using the service to read plates "from Staten Island to Seattle"). LPR's can be set up to record the type of car (minivan), make (Chevy), model (Astro) and color (dark blue). So even if the license plate is obscured, they can still be useful.
Days Inn
May 9, 2022 7:50PM EST
I have just found out that the hotel that Ross and Diane were staying at last weekend was the Days Inn at 34827 Pacific Highway South, Federal Way, WA.
Is This Stewie?
May 9, 2022 7:50PM EST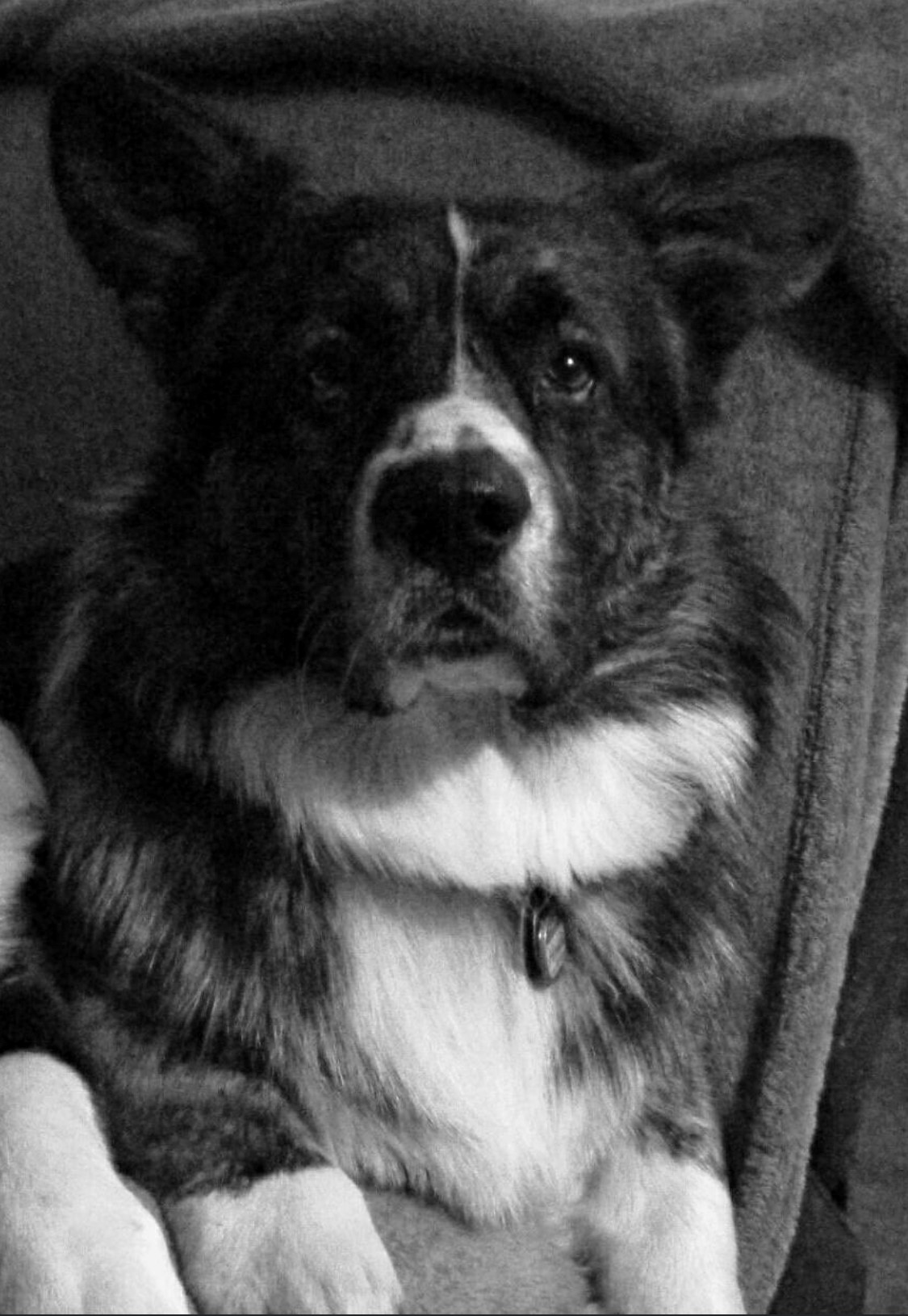 I'm not sure if this is Stewie or not. Was this from your the cell phone you left behind, Ross?
UPDATE: It looks like this is Howie, not Stevie, and a few years old. Thank you!
VIN
May 7, 2022 2:20PM EST
As usual, thank you for those sending in anonymous
tips
.
1GNEL19X95B111409. That's the VIN of the Chevy Astro they are driving. And a picture of the 2007 Cadillac CTS (hard to read the plate, but that's CBN0818), which they likely will never see again (their old Silverado is next to it, but barely visibile in this picture):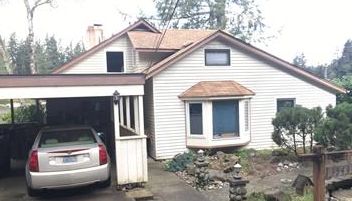 One Week
May 7, 2022 10:20AM EST
Well, Ross and Diane have evaded capture for over a week. You've gotta give that scrappy pair credit for that, I didn't think they would make it this long.
We're now transitioning from the "We made a terrible mistake, Your Honor, that's why we turned ourselves in" phase into the "Your Honor, the Defendants were cold, calculating individuals that spent years planning a way to escape justice" phase. They are close to being "all in", and having to look over their shoulders every day, not getting to see people they would want to see, not knowing who to trust, not being able to go out in public, having to fight over whether taking their dog to the vet is worth the risk. They certainly won't be able to see people like Cortney and Eileen. After a few more weeks on the lam, the free room and board with a nearly unlimited supply of people to talk to in prison for a few years might not seem so bad.
At first I wondered if fleeing may have been for "street cred", but that's not the case. A bold move, yes, but an utterly simple one to pull off (at the beginning). Compare them to Darren Berg, who escaped from federal prison and after several years still hasn't been caught.
Maybe they will turns themselves in -- Diane has significant incentive to, as she could be facing a fairly short sentence (all depending on the wildcard of how much time, if any, might be added to either sentence for fleeing).
[reminder, readers, feel free to submit an anonymous tip]
The Hour May be Near
May 5, 2022 7:45PM EST
I am getting the sense that any day now the FBI will catch up with Ross and Diane.
The government managed to track down over 800 people who are accused of unlawful entry into the U.S. Capitol building on January 6, often with just a picture. And the FBI is continuing to find more.
The FBI has not just a blurry image to work with for an individual whose identity is not know that could live anywhere, but they have clear recent pictures, as well as a make, model, and year of a car to look for. And lots of personal details that were already collected for the trial. And a breed of dog. And not just one person, but a couple. And they now have these pictures in the heads of many, many people out in the general public.
I would not be at all surprised if they were apprehended within the next few days.
No Moustache...
May 4, 2022 2:55PM EST
An observant visitor pointed out to me that Ross had shaved his moustache between the most recent picture the FBI had and the "post-flee" picture.
Putting everything together, this looks like Ross and Diane had every intention of going to the sentencing hearing, but had a lapse of judgment at the last minute, and decided to skip it. This does not look like a multi-year plan by a mastermind unfolding, rather it looks like a couple that made a huge mistake without thinking through the ramifactions, and are now trying to figure out how being a fugitive works. And maybe don't want to be fugitives, looking over the back the rest of their lives.
My advice? If this was a hasty decision, turn yourselves in ASAP. Your appearance bond says that failure to appear at the sentancing hearing can be punishable by up to 20 years in prison. If you're caught trying to flee the country, or hiding in a dark corner of a friend's basement, it's not going to look good. But if you realize you made a big mistake and turn yourselves in quickly, explain that you had a poor lapse of judgment, and want to redeem yourselves, the judge might look much more kindly on this. Feel free to contact me if you want me to act as a liaison.
Post-Flee Picture
May 4, 2022 1:00PM EST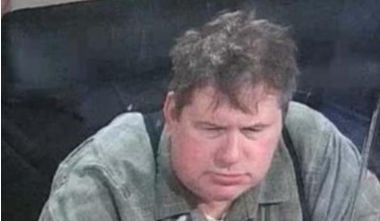 Sorry, no pictures of Stewie yet!
More Details about Sunday
May 4, 2022 7:45AM EST
They checked out of the hotel at about 8:30AM on Sunday. They FBI is now mentioning ties to Eastern Washington, California, Oregon, and Nevada.
Seen on Sunday
May 3, 2022 6:20PM EST
According to the Seattle Times, the FBI has said that Ross and Diane were seen on Sunday (May 1) checking out of a hotel in Federal Way, and that they are traveling with a Cardigan Welsh corgi dog and paying for expenses with cash.
Checking BOP Site
May 2, 2022 2:25PM EST
I have been checking the Bureau of Prisons website occasionally to see if they are in BoP custody. I do not think they would show up there (I believe that only applies after sentencing), but figure it can't hurt to check. I'm also monitoring the Washington State Department of Corrections website.
Ross & Diane Arrest Status
April 30, 2022 8:30AM EST
The sentencing hearing for Ross Hansen and Diane Erdmann was scheduled for On April 29, 2022 at 1:30PM. However, they did not show up. The judge issued an arrest warrant
While people do occasionally miss their sentencing hearing for legitimate reasons (such as being in a car crash on the way to the sentencing), everyone tends to assume the worst: did they flee the country? Are they in hiding?
Or maybe they just thought it was Thursday. It happens to us all sometimes! It's never happened to me for a sentencing hearing, but maybe I'm different.
So I'll be adding to this page any time I get information on the status of their arrest. Feel free to send me an anonymous tip if you know anything.


(C) Copyright 2010-2019 About.Ag